Times Are Tough, And So Is Finding A New Job
We're living in a down economy and thousands of people have lost their jobs. Budgets are tight! A lot of people are struggling to make ends meet, and they're having to find new ways to make money.
While listening to the radio this morning on my way to work I listened to a news piece about moms in one city who had lost jobs, or were having to find new sources of income to help the family stay afloat and avoid foreclosure.
One of them was entrepreneurial and had started her own business baking cookies. She was selling them to family, friends and others via word of mouth. She wasn't making a ton, but she was making enough to keep them from going under.
Then there were those on the other end of the spectrum, the women who were doing things that they normally probably wouldn't have, but now were deciding that they had no alternative. Several of the ladies had turned to jobs as strippers just to make ends meet. They justified it by saying that they had been forced to do this because their financial situation was tenuous at best, and without the income they would have lost their homes. There just weren't any other jobs available!
Listening to the piece really got me thinking. What would I do if times were tough? What jobs would I do if we were coming up short and needed to make our mortgage payment? What jobs would I not lower myself to do? Or is avoiding a financial catastrophe more important than my pride?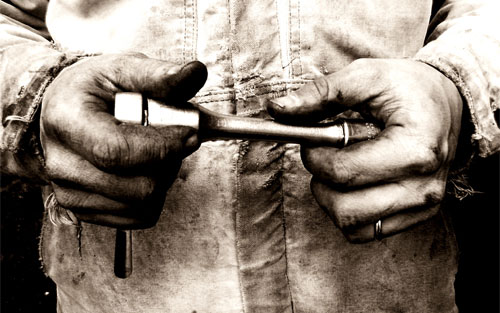 What Does The Bible Say?
On the one hand I'm reminded of the bible verse that tells us that we need to take care of our families.
If anyone does not provide for his relatives, and especially for his immediate family, he has denied the faith and is worse than an unbeliever. 1 Timothy 5:8
We need to take care of our families, and provide for them. This means doing the hard work that it takes to make ends meet. That may even mean taking some odd jobs that we normally wouldn't in order to pay the bills. Maybe it's taking a paper route like my family did when I was younger. It may be teaching english classes at a local community center, or being a janitor on the weekends. Whatever it is, there are always places that you can find some kind of work, even if it is just temporary. Remember, if you work hard, God tells us that our needs will be met.
Those who work hard have all their needs met, but the lazy are always left craving for what they need. Proverbs 13:4
Are there jobs that we shouldn't do, or things we shouldn't do for money, even if we're in tough circumstances? I think so, I think we need to hold ourselves to a high moral standard, and not do anything that would compromise our beliefs. We need to stand strong in our faith, and God will be with us.
Blessed is the man who perseveres under trial, because when he has stood the test, he will receive the crown of life that God has promised to those who love him. James 1:12
For me that would mean I wouldn't take any job that I couldn't do without having a clean conscience. There are far too many jobs out there, even in these tough times, to be doing something I can't feel good about.
How About You?
If you were strapped for cash, how far would you go to make ends meet? What kinds of jobs would you take (or have you taken), and what kinds of jobs would you NOT do? Do you think there is a line that shouldn't be crossed, or is providing for your family just too important? Have you ever been tempted to do something that was against your conscience because you needed money?
Let us know your thoughts in the comments!