We love our home, but it has never felt finished.
Our family has been living in our current home for the better part of a decade now. We built the house just over 9 years ago in a popular neighborhood in an outer ring suburb of Minneapolis.
At the time we were fortunate to find a foreclosed lot through my wife's home-builder parents that had everything we wanted. It was in an established neighborhood with tall mature trees. It was in an area with solid schools and many family activities for our growing family. It had plenty of space for a big backyard, with a wetland behind that meant we would have privacy.
We bought the lot and proceeded to build what we hoped would be our "forever home".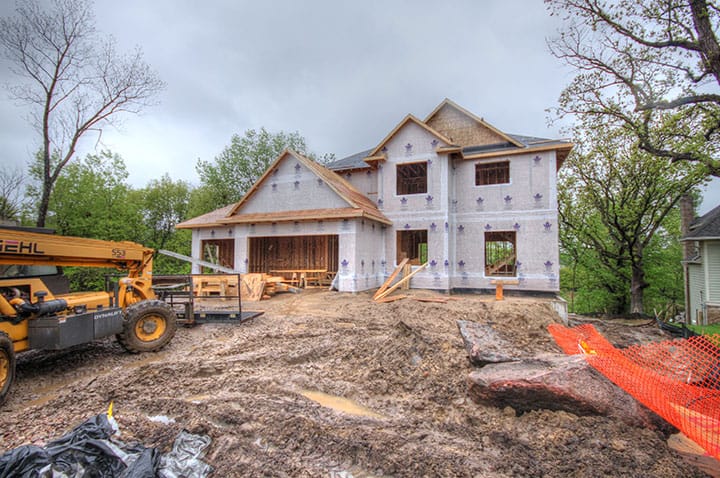 Cutting Costs During The Home Building Process
When we were going through the process of planning out our new home with my in-laws, we had to decide what we were going to be willing to spend money on, and where we would be ok with cutting costs.
We decided to leave the basement of the home unfinished because we figured in a couple of years we could come back to that and complete it. We didn't really have an idea of what we wanted down there yet anyway, so in the meantime, it could just be an unfinished play area for the kids, and a man cave for me with my tower speakers, stereo, and plasma TV.
Fast forward 9 years and we are now finally starting the process of finishing our basement, in order to make our home complete.
Moving Forward With A Basement Remodel And Hiring A Contractor
A year or so ago we finally decided to move forward with a basement remodel. We decided that we were going to have the basement be an entertaining space with a comfortable media area with couches and a 75″ big screen TV, a game table, a small kitchenette, a guest bedroom (that doubles as a workout room), and a bathroom.
Over the years we had saved money regularly in a long-term investment account that we planned on using for the remodel. While it took us longer to start the process than we had expected, at least the markets were relatively kind to us over the years, and we now had more than enough to pay cash for the remodel.
If you're planning on doing your own remodel, I'd recommend doing the same.
Plan ahead, and know what you expect to spend on a project.
Start saving for it as early as possible.
Know what you expect to spend, and then save 10-20% more if you can. Costs always go up.
Paying cash for a project means you won't have to worry about where rates are at a given time, or whether you qualify for financing at a favorable rate. Just save it in cash.
Contacting Contractors To Get A Bid On Your Project
After deciding to move forward my wife took the reins and started the process of getting multiple quotes from contractors, home builders, and handymen.
This part of the process took longer than expected for a variety of reasons.
Higher than expected costs from a majority of the bids: The first few bids we got back from contractors were much higher than we were expecting to pay. In a couple of the bids, it was obvious that they were just throwing out extremely high numbers in hopes that we would bite.
Contractors with poor people skills: We had one contractor that did some work on our fence, and we mentioned our basement project as a possibility as well. He was interested but was deceitful and condescending to both of us during the fence job, and we vowed to never work with him again, even after he apologized.
Poor or no follow-up: We had several contractors that never called us back after coming out to bid on the job. Several promised to send a final bid after an initial meeting but never did.
Busy schedules with no availability: We found that at the time we were looking to do the remodel (during the pandemic) that a lot of people were remodeling their homes, and many contractors just had more work than they could handle. They either had no availability or were bidding jobs very high in order to only take jobs that were willing to pay a premium.
One of the final contractors that came out to bid on the job was the one we ended up going with. Not only did he have one of the most reasonable bids, but he also was willing to meet with us on a couple of occasions to go over ideas we had for the plan, and was always very personable and patient with our questions.
Of course, we didn't just rely on him being personable. We also got a list of past clients who had worked with him, and we actually called them. All of them gave glowing reviews, and while that wasn't surprising, they answered all of our questions in a way that gave us confidence in him.
In the end, we got 8-10 bids, with quotes coming in anywhere from $70,000 to almost $200,000. The contractor we ended up going with wasn't the lowest bid but was the contractor that made us most comfortable with their quote, their knowledge, and their people skills.
Tips To Hire A Contractor
When hiring a contractor there are things you should look for.
Ask for recommendations: Ask your family, friends, and neighbors for recommendations for a contractor that they've worked with, or someone that they know has done good work. You can also hear about the ones you should avoid.
Talk to them on the phone: Once you've narrowed your list down based on recommendations, call contractors up on the phone and ask them a few questions. Do they take on projects like yours? Do they supply financial references or a list of previous clients? How long have they worked with their subcontractors? How many projects do they have going at once?
Meet with them in person: After phone interviews pick 3 or 4 of your favorite contractors to meet in person for estimates and further discussion. Find out if you mesh well with them and if they communicate well. Give them further details and ask for a final quote based on your feedback.
Do your due diligence: Do your best to investigate the contractor. Call their references, and check the Better Business Bureau to see if they have a history of disputes. You could even try stopping by one of their current jobs to see how things operate on the job site.
Get final bids: Once you've met with your final 3 or 4 contractors make sure that they've sent you a final bid based on the feedback you've given them.
Get everything in writing: When you've finally accepted someone's bid, make sure to get everything in writing in a contract. Include the payment schedule, proof of insurance, start and end date for the project, and a requirement that the contractor obtains lien releases from all subs and suppliers (in case he doesn't pay his bills).
It pays to do the work before your project starts so that you can ensure that you have a smooth remodeling job.
Getting Started On Our Basement Remodel
After signing on the dotted line with our contractor we put in our first payment and made plans to meet with a designer. She would get a blueprint drawn up and help us to choose all of our materials and finishes for our basement project.
We gave the designer our existing blueprint from when we built the house, which showed a preferred layout and design.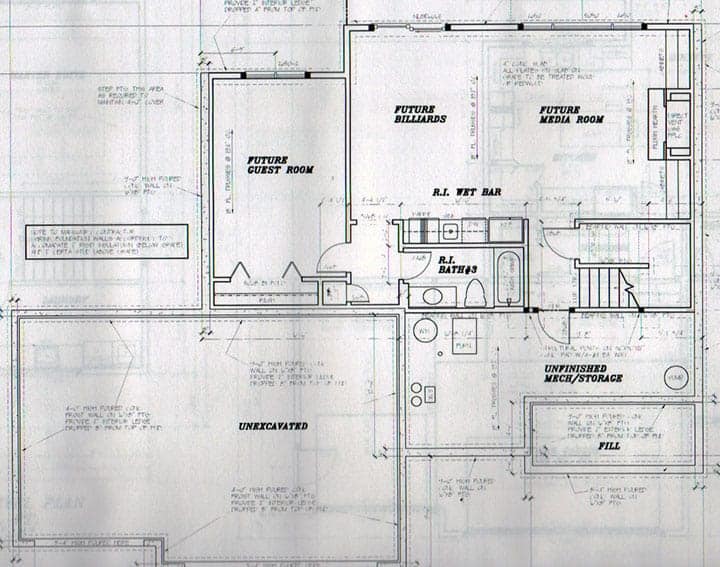 Using the blueprint our designer made a few changes and created her own version after getting our input.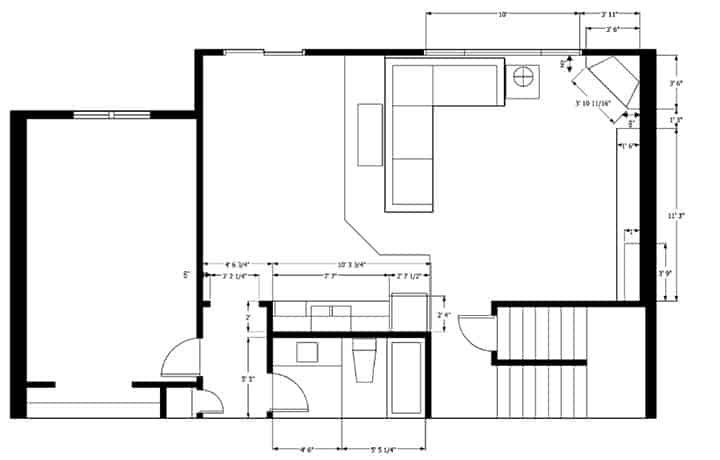 Next, we met with her to choose the flooring, cabinetry, carpet, countertops, fixtures, and other pieces for the project.
Once we had made our selections she came up with 3D renderings of our basement which showed what it would look like when it was done.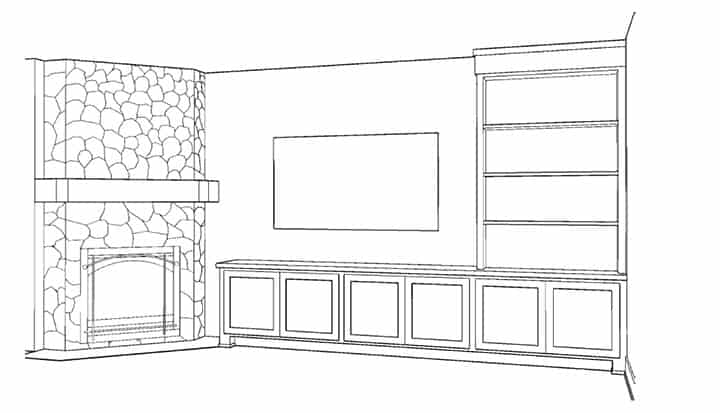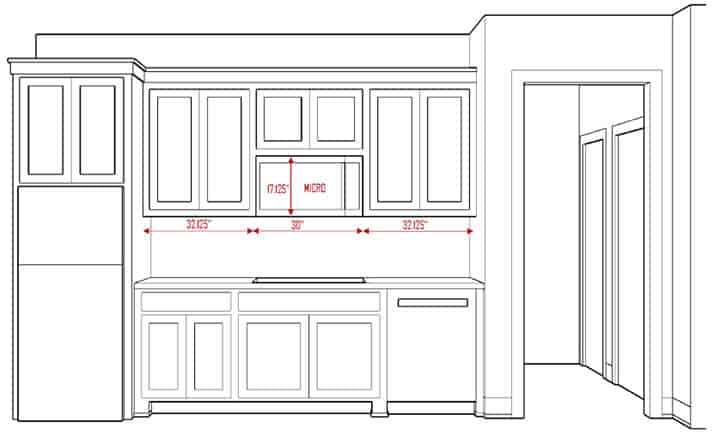 After we finalized our selections we waited for the start date of our project so we could finally move forward with finishing our basement.
Construction Begins On Our Basement
After going back and forth for several months we finally started construction on our basement this week. We're only 2 days in at this point and the basic framing of the basement room layout is already complete.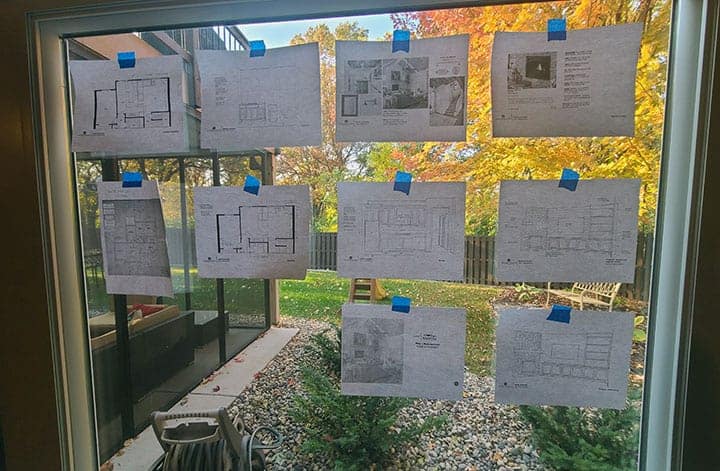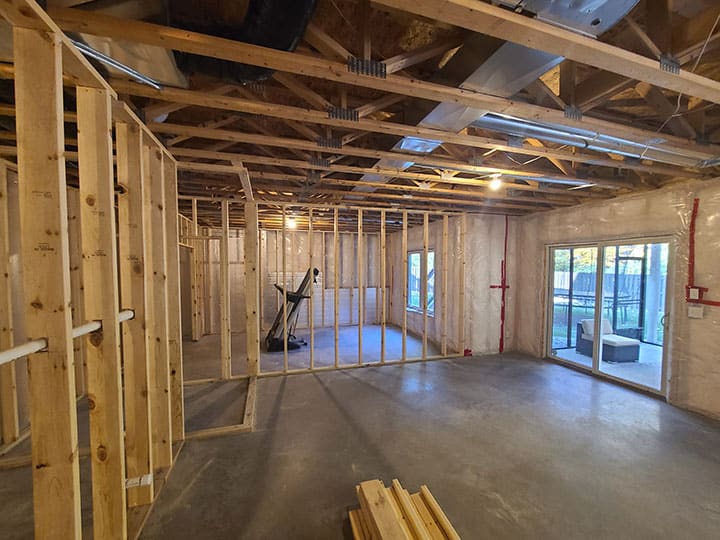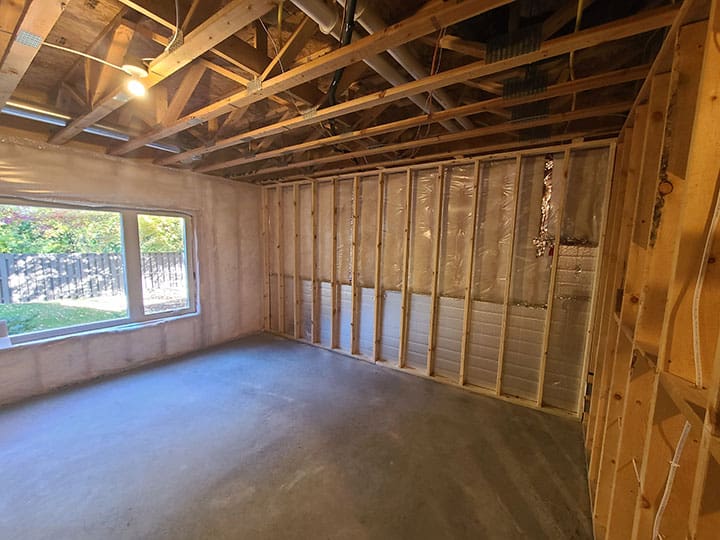 The project has a long way to go. From here we move on to electrical and HVAC, then installs of the fireplace, bathtub, cabinets, wood ceiling, and more.
We hope to have the project done by Christmas, but with shipping delays and other supply chain issues, we may be into the new year.
Either way, we're excited that we can finally get the project underway and start moving toward completion. We'll post updates as we go!
Have you had your own home remodeling project? Tell us about it in the comments!