Last month we listed our home for sale, and within a few days we had several showings and a couple of interested buyers. One of those interested parties made an offer on our house at above our asking price, as long as we would agree to pay a portion of their closing costs. Essentially it was a full price offer for our home.
We were excited that our home had sold so quickly, but there was still one thing that had to be done before we could finalize everything and setup the closing. The buyer's lender had to send out an appraiser to appraise our home. If the house appraised at the agreed upon price, there wouldn't be an issue. If it appraised low, the sales process would be turned on its head and we would be in a situation where we'd either have to appeal the appraisal, come up with a new agreement with the buyers where they would bring more money to the table, or not sell the house.
The day that the appraiser came out to do the appraisal, my wife was present. She gave him a couple of recent sales that we thought should be used as comparables for the appraisal. He walked through the house and said that he thought it shouldn't be a problem getting the house appraised at what we had hoped for.
A week later we heard back from the buyer that the appraisal had come back almost $20,000 lower than our contract price, and the deal to sell our home was on thin ice.
So what can you do when an appraisal comes in low? What are your options?
The Appraisal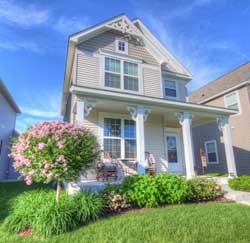 When a contract and sale price has been agreed upon an appraisal will be done by the buyer's lender to make sure that the sale price matches up with market realities, and that they aren't agreeing to lend the buyer more money than the house is worth.
While having a realistic and well researched price on your home is an important point in selling your home, having the appraisal match up with the sales price isn't always as easy as it sounds.
When there are not a lot of recent sales in your neighborhood, a glut of foreclosures or other things depressing values, it can cause your home to be appraised at a value lower than you had hoped.
When the appraisal happens experts suggest that sellers attend the appraisal, and that they do their best to educate the appraiser as to how they came up with their sales price, give them a list of comparable sales and mention anything that may affect demand and pricing in your local area.
What To Do When The Appraisal Comes In Low
In our case we didn't do a lot of due diligence before the appraisal beyond giving the appraiser a couple of comparable recent sales. In hindsight we wish we had provided him with more information up front to aid in his valuation. So what should you do when the appraisal comes in low like ours did?
Ask for a copy of the appraisal: Get a copy of the appraisal so that you can see how the appraiser came up with his or her value.
Search the appraisal for errors: Go over the appraisal with a fine toothed comb to see if there are errors or omissions that could affect the value of your home. Did they leave off the finished basement? Did they say your home was a 3 bedroom instead of a 4 bedroom?
See what comparable homes are used: Look at the comp homes used by the appraiser. Are they appropriate, and similar enough to your home? Can you find reasons why some of them should not be used, or why other comps would be better?
Note any omissions of local real estate conditions: Look at the appraisal and see if it makes any indication of important local real estate conditions that could cause values to increase. This was an important one for us.
Prepare An Appraisal Challenge
Once you've gone over the appraisal and found things that raise red flags, you may want to consider asking the buyer's agent to file an appeal or challenge of the appraisal. Luckily our buyer's were willing to work with us, and they agreed to file an appeal of the appraisal (since we made it clear we wouldn't be selling at the lower price). Our agent worked with the buyer's agent to put together a written challenge to the appraisal. In the challenge we included the following:
More appropriate comparable homes to use in the appraisal: The homes used as comparables were sold 6 months or more earlier, and were not all completely comparable. We provided several more recent sales that were better comps (with higher values).
Pointed out a couple of errors: We pointed out errors in square footage listed for a couple of comps, and then pointed out amenities that were omitted in the appraisal.
Pointed out a change in market conditions: We pointed out that the real estate market in our city had changed drastically in the last few months as several major employers were opening new locations in the city. There would be thousands of new jobs and new prospective homeowners entering the market.
We put together our appeal in writing and the buyer's agent submitted it to the lender asking them to appeal. They did, and while it took a while to come back, the appraiser agreed with our feedback and raised the appraisal by $11,500. Still not as much as we had hoped, but much closer to where we believed the price should be.
According to the feedback that we got the most important points that helped to make our case were the change in market conditions in our area, and the inclusion of several new comps that the appraiser was able to use. He agreed that those things did in fact give our home a higher value.
Request A Second Appraisal
If your appeal of the appraisal value doesn't come back where you were hoping, you can always request that the lender do a second appraisal. Be sure to ask for someone with local knowledge of market trends and home values.
Keep in mind that even if you do a second appraisal, it may not have the result you were hoping for either – and could lead to further expense. Before you proceed be sure your opinion of your home's value is based in fact, and not opinion.
Settling On A New Deal
After the appraisal came back, we agreed to a new deal with the buyers where we would agree to the new lower price on the house, bu we would no longer be paying part of their closing costs. In the end it means that we'll net about the same amount on the sale of our house. Everyone is happy.
So if your appraisal comes back lower than you had hoped, do some research with your agent and look into filing a challenge to the appraisal. While it doesn't always work, if you have valid new information to provide to the appraiser, they may in fact agree to increase the appraisal.
Have you ever had an appraisal come back lower than you had hoped? What did you do?