"Thwack!" A long and straight drive lifts from the tee box, soaring upward and eventually landing in the right-middle of the fairway. A great shot is met by approving looks from the two women in the foursome and a high-five from his playing buddy. Have you seen that commercial? Ahhh, this must be what retirement is all about…kicking back with friends, traveling, eating out, golfing eight days a week, playing tennis…the idyllic retirement!
Retirement Is An Extremely Important Topic
Retirement is so important – everyone talks about it (and some people talk about it a lot). Dave Ramsey says we should save for it before funding our kids' college education, numerous advertisements and commercials entice us with the picture-perfect version of it, people spend countless hours planning and worrying about it, and every four years politicians try to scare the wits out of us by telling us just how bad "my worthy opponent" is going to screw yours up.
So What Does The Bible Say About Retirement?

For a topic of immense import like retirement, the natural inclination of some people would be to turn to the Bible to find out what God's word says about it. And what does it say about retirement? Well…Nothing .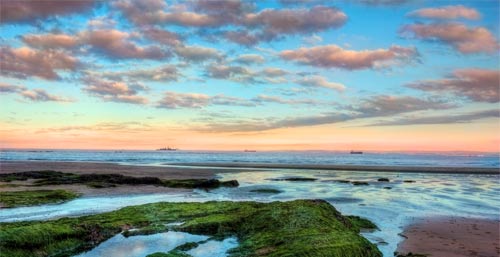 Really? Nothing?
Well, almost nothing. From what I've seen, this is the only reference to retirement in the Bible:
The LORD said to Moses, "This applies to the Levites: Men twenty-five years old or more shall come to take part in the work at the Tent of Meeting, but at the age of fifty, they must retire from their regular service and work no longer. They may assist their brothers in performing their duties at the Tent of Meeting, but they themselves must not do the work. This, then, is how you are to assign the responsibilities of the Levites." Numbers 8: 23-26 (NIV)
That passage applies specifically to the Levites, God's chosen spiritual leaders of the Israelites, and what does it say they should do after retirement? (Well, it certainly doesn't say anything about having a standing tee time each morning) They should "assist their brothers in performing their duties at the Tent of Meeting." Basically, when they retire, they are no longer "working," rather they are "helping" the non-retired guys do their job.
There Is No Other Mention Of a Time Of Retirement In The Bible
I do not think this means we all have to work until the day we die. The Bible mentions the "elders at the gate" numerous times. These were men who no longer engaged in manual labor but still functioned to lend their knowledge and wisdom to society. I think maybe the perspective taken is different from how we view our life nowadays. Most people divide their lives into three separate parts – the years before they went into the workforce, their working years, and their retirement years. I do not necessarily think this is the best way to look at life.
I feel we should view our lives as a single integrated whole. I try to think of it as a continuum, where at certain points we devote more of our hours to our career as opposed to other ventures. At no point should we view our career as more than just a component of our entire life. Certainly it is very important, but I believe our career should be fit in as a portion of our "real life" instead of our life being wedged in as just a n attachment to our career. Our life should be mainly about living for and worshiping God whether or not we are working full time. In light of this, I think it is natural that the Bible does not denote a separate time of withdrawing from productive work to play all day.
What Does This Mean For My Retirement?
I think it means that retirement is not a time to just play golf all day long and add nothing to society (and no, getting a hole-in-one does not count as adding to society). In fact, retirement is probably the first time in decades when you do not have 40+ hours of your week already committed. That is a lot of extra time for "attending to the needs" of others around you, as the referenced verse states in the NASB translation. Just because you're not getting a salary anymore doesn't mean you can't do extremely valuable and fulfilling work that honors God and helps other people. Volunteer more at your church, lead a committee, get involved with your community, help those who are less fortunate, take part in the political process or community activism, or just meet and care for people.
What About That Hole-in-one I'm Still Shooting For?
You absolutely have to relax and have some fun still; I am not saying you should be all serious all the time. I am simply urging you to think of retirement not as a time when you sit down on the couch (or on the golf cart) and cease all useful efforts. Even though you are retired, this does not mean the great commission no longer applies to you. Indeed, at this point in your life, if you've planned carefully, you should have even more time and resources to focus on it!
This was an article from John over at Borrowfromnone.com, another Christian personal finance blog. He's got a engaging writing style that I'd encourage you to check out more of. If you enjoy this post, you can subscribe to his feed here.