My in-laws live in an upscale neighborhood here in Minnesota, a neighborhood where a lot of CEOs, professional athletes and other wealthy folks live. When you first pull into the neighborhood there is one beautiful house on the corner that has a perfectly manicured lawn, beautiful landscaping, a gorgeous fountain and every Christmas, immaculate professional light displays. When you drive by the house you immediately think that the owner must be doing pretty well, have good taste and have everything going for him. That was what we thought, until recently we found out a little bit more about the owner of the home.
We found out that the owner of the residence, who my in-laws said always seemed very polite and soft-spoken, was in a bit of trouble with the law. His carefully constructed veneer of success covered an undercurrent of greed, deception and in the end a possible faked suicide.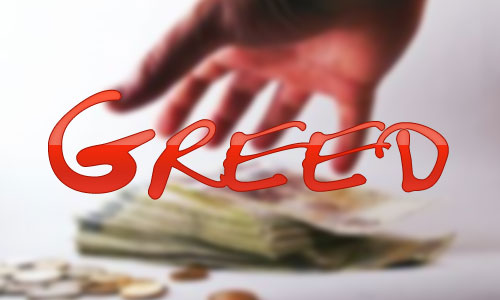 The Criminal On The Corner
The home was owned by a young 34 year old named Travis Scott. He was by some accounts a successful business owner, with a company called Security Management Technologies. People around him thought he was doing well – including my in-laws, but apparently part of the reason he was doing so well was because he had gotten greedy and had started engaging in insurance and tax fraud. In May of last year he plead guilty to several charges.
In May, Scott pleaded guilty in federal court to defrauding an insurance company out of at least $7 million after submitting false claims, according to the U.S. Attorney's Office. Scott pleaded guilty to one count of wire fraud and one count of money laundering.

Scott's sentencing was not scheduled after his guilty plea, and he was facing up to 30 years in prison for the charges, according to the U.S. Attorney's Office.
So Scott had pleaded guilty and was facing a possible 30 year prison sentence for his crimes. What exactly did he do with all of the money that he had gotten from the insurance company?
He used insurance money to buy three aircraft, a boat and three vehicles. The Internal Revenue Service Criminal Investigation Division seized those items and more than $5 million in various bank accounts.

Scott obtained more than $11 million by filing false insurance claims through his business, Security Management Technologies.
So he used the money to pay for a variety of toys – airplanes, boats and other vehicles, and stashed the rest in various bank accounts. Why on earth would someone who was already doing well feel the need to go out and defraud millions of dollars like that? To me it seems like one thing. Greed.
Convictions For Fraud And Suicide
While greed may seem like fun at the time because you're able to buy things you want like Scott did, it never ends well. In the instance of my in-law's neighbor, he was caught and convicted and was about to be sentenced to prison for a long time. In what seems like another twist to this tale, Scott committed suicide before he could be sent to jail. Police, however, suspect that his death may have been faked as his body has never been found.
The suicide note found inside the kayak with a bullet hole was from an Eden Prairie man who four months earlier pleaded guilty to of defrauding an insurance company out of $7 million.

The man, oddly, is nowhere to be found.

That's why he is on a county missing persons list and on a federal arrest warrant.

The at-large suicide note author is 34-year-old Travis Magdalena Scott. On Sept. 10, an 8-foot kayak with a bullet hole was found on the west side of Mille Lacs Lake near a gas station. Inside the kayak was an apparent suicide note from Scott, according to Mille Lacs County Sheriff Brent Lindgren.

Nearly three months after the kayak was found, the authorities' sweeps of Mille Lacs Lake by foot, boat and air have yielded nothing, Lindgren said.

"It almost appears as though he's attempted to stage his death," Lindgren said.

They can't assume anything, though. They have to investigate the situation like they would any missing person, but they must also consider the possibility that he staged his death in an attempt to avoid prosecution or sentencing, Lindgren said.
At this point it seems like our friendly neighborhood criminal is either dead or on the run. In any event, as I mentioned in another post a while back, greed never ends well.
What does the Bible have to say about greed and riches? That the unhealthy desire for riches can lead to your ruin.
But godliness with contentment is great gain. For we brought nothing into the world, and we can take nothing out of it. But if we have food and clothing, we will be content with that. People who want to get rich fall into temptation and a trap and into many foolish and harmful desires that plunge men into ruin and destruction. For the love of money is a root of all kinds of evil. Some people, eager for money, have wandered from the faith and pierced themselves with many griefs. 1 Timothy 6:6-10
Greed can lead you to do all sorts of things that you shouldn't, and lead you into "ruin and destruction". So be wary of what you're putting first in your life and what is becoming most important. If you're not careful you could allow money to take an unhealthy hold like my in-law's neighbor Travis Scott did.
UPDATE: After writing this post this morning, I found an update from a week or two ago that Travis Scott did in fact fake his own suicide, and that he was arrested in Canada right before Christmas.
Canadian authorities said Friday that they had arrested an Eden Prairie man who fled the Twin Cities several months ago in a small plane after faking his own death…

A search of Scott's apartment in downtown Winnipeg turned up $80,000 in gold coins, $30,000 in U.S. and Canadian currency, $750 in silver coins, an electronic Taser stun device, "bear mace," numerous forged prescriptions, a number of prescription drugs, computer equipment and printers. A search of a Jeep Liberty that police linked to Scott produced a loaded handgun, Aitken said.

Scott is being held in the Winnipeg Remand Center on charges of possessing prohibited and restricted weapons, Aitken said. She said additional charges may follow after an investigation by the Royal Canadian Mounted Police and the Canadian Border Service Agency.

Jeanne Cooney, a spokeswoman for the U.S. Attorney's Office in Minneapolis, said Canadian authorities determined that Scott had left the Minneapolis area in a small plane about Sept. 10 and flew to a remote air strip in St. Andrews, Manitoba. He's been living in Winnipeg ever since.