The world has changed in a lot of different ways throughout 2020.
Some of the most significant changes for families involve parents working from home and kids participating in remote or distance learning instead of being in a traditional classroom setting.
Most schools throughout the United States ended the 2019-2020 schoolyear with classes being conducted remotely, in one form or another.
Schools and educators, understandably, weren't prepared for the situation that they were thrown into. With the limitations that were faced, many parents found the quality of education to be disappointing during the phase or remote learning.
Meanwhile, the interest in homeschooling has never been higher. During the summer, a nationwide survey conducted by Varsity Tutors found that 47% of parents were considering homeschooling as an option for the 2020-2021 schoolyear (source).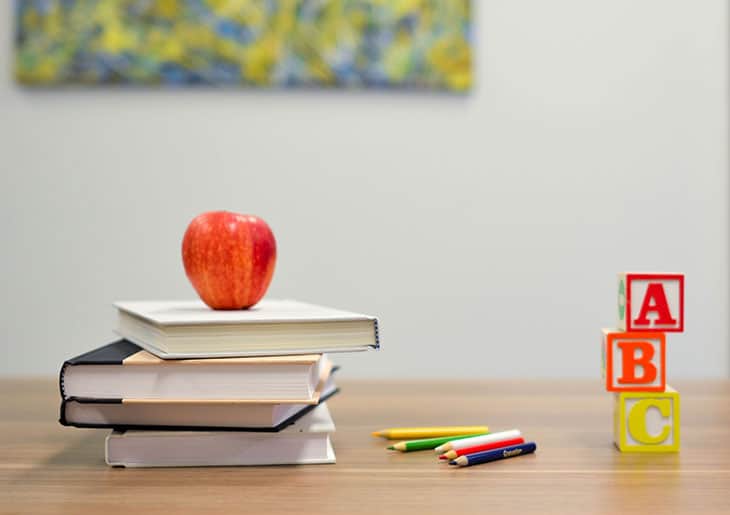 There are a few different reasons for the growing interest in homeschooling, including:
Health and safety concerns of sending kids to school during the pandemic
Concerns over the quality of education that kids will receive via remote learning
Increased flexibility that can help with the family's schedule
Greater control over the curriculum that is taught to your child
With more parents deciding to homeschool or at least considering the possibilities, homeschool curriculum and resources are seeing greater demand than ever before.
Even some parents that are keeping their kids in school through distance learning are choosing to conduct some classes on their own in order to supplement the education through the school system.
If you're one of the parents who is homeschooling your child or considering homeschooling, I'm sure you'll appreciate this collection of resources.
Free Homeschool Curriculum and Resources
The costs of homeschooling can add up, but with a little bit of effort, you can find some outstanding resources that are available for free. With that in mind, we put together this collection of free resources that you can use to homeschool without the costs.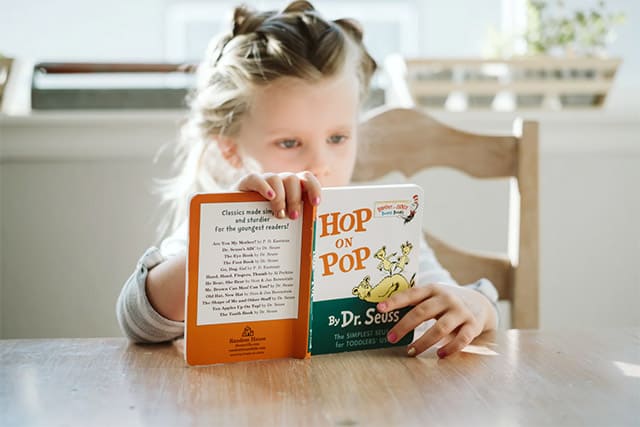 Khan Academy is a non-profit organization with the mission of providing "free, world-class education for anyone, anywhere." It's not exclusively for homeschooling as Khan Academy has increased it's reach during the pandemic to help schools and districts with distance learning.
The subjects covered include:
Math: Pre-kindergarten through college level
Science: High school level
Reading and language arts: 1st through 9th grade
Arts & Humanities
Economics
Lifeskills
Computing
Test Prep (SAT, LSAT, Praxis Core)
Students and parents can create free accounts with Khan Academy. Through the account, you'll be able to track your progress.
Easy Peasy All-in-One Homeschool provides a complete and free Christian homeschool curriculum.
Courses include:
Art
Bible
Computer
History
Humanities
Language Arts
Math
Music
PE/Health
Reading
Science
Spanish
Curriculum is available for preschool through high school.
You don't need to create an account to use this site as everything is publicly accessible. Each class has a page that lays out the curriculum for the entire schoolyear, broken down into 180 days. There are links to many third-party resources that are used within the curriculum.
If you're looking for a guide that will assist you in your own homeschooling, this is an excellent resource.
AmblsideOnline provides free K-12 Christian curriculum following Charlotte Mason's principles. The subjects covered include history, literature, poetry, geography, and science. AmblesideOnline does not cover math or any foreign languages.
The work for students will involve transcription, dictation, and reading. They'll provide you with a list of books and resources that you'll need in order to follow along.
CK-12 provides free courses and educational resources for anyone. There are courses available for science, math, and social studies, as well as photography. The courses are quite extensive and could serve as a guide for creating your curriculum.
You can create a free account to keep track of the courses that you take and the progress of your student.
OER stands for open education resources and this project is focused on boosting student engagement through transformational social studies programs.
Currently, there are two different courses available: The Big History Project and The World History Project. Both courses are completely free and available online.
The Big History Project is for middle and high school students, while The World History Project is for high school students. The World History Project includes two different versions: Origins to Present and 1750 to Present.
The Smithsonian Learning Lab offers free access to millions of Smithsonian resources through its digital platform. The educational opportunities available through the Learning Lab will be interactive activities designed for students at certain levels. You can use their ready-made resources or adapt or create your own.
You'll need an account to use the Learning Lab, but it's free to signup and all of the resources are available at no cost.
Code.org is a non-profit organization dedicated to computer science education. There is a particular emphasis on providing educational opportunities to young women and other underrepresented groups.
Courses are available for grades K-12. Many schools use the courses and resources provided by Code.org, but it's available to everyone.
The courses available through Code.org aren't strictly limited to coding. Students may learn important lessons related to topics like online security, cyberbullying, and more.
Some of the resources we've looked at so far provide help with a lot of different subjects, but many of them do not offer any assistance with foreign languages. Duolingo can help your child to learn Spanish, French, German, Italian, Portuguese, or many other languages. Games are built into each lesson to make the learning more fun and interactive.
826 Digital is dedicated to helping and encouraging students to write. You and your student can sign up for a free account to get access to instructional resources and opportunities to practice writing.
Students will be able to participate in:
Lessons
Projects (themed multi-session units)
Sparks (adaptable mini-lessons and activities)
Non-profit organization The Nature Conservancy offers K-12 curriculum for educational opportunities related to nature. Students can watch videos and you can download a teacher's guide to assist in teaching the lesson.
In addition to the regular lessons, Nature Lab also offers a 4-week summer camp for grades 3-8 and virtual field trips that take you to different locations around the world in the process of teaching a specific lesson about nature.
One of the ways that technology can be used to enhance education is through virtual field trips. Real field trips can be difficult during a pandemic, but there are virtual field trips available thanks to Discovery Education.
Even after the impact of the pandemic decreases, these virtual field trips can still be an excellent resource. You and your child can "travel" to interesting places and experience fun educational opportunities without the cost or time needed for traveling.
This website provides access to free printable resources as well as other deals, discounts, and free resources related to homeschooling. There is a lot of content here and thankfully you can browse by grade or subject to find what you're looking for.
GoNoodle offers movement and mindfulness videos that kids love. The videos are used by 14 million kids each month, including many in a traditional school setting.
The videos from GoNoodle will help to teach physical wellness, improve social-emotional health, and fuel academic success.
It's not just for kids. GoNoodle also offers fun family activities that can get the whole family involved.
Sometimes the best way to learn is by having fun. It's important that students enjoy school and that's where Funbrain comes in. This site offers free games, videos, and books for pre-kindergarten through 8th grade.
The interactive games and activities at Funbrain are perfect for giving your child an activity that breaks up some of the less-interesting parts of their day. You don't need an account to use the site. Simply browse by grade level or by the type of content to find something fun and educational for your child.
ABCya is another fun website that kids will love. It features a variety of educational games for kids from pre-K through 6th grade. You don't need to have an account (you can simply pick your game and start playing), but premium plans are available to remove the ads and provide full mobile access.
Enchanted Learning offers free resources but an upgraded version is available. If you pay for a subscription (currently $20 per year for a family), you can access an ad-free and print-ready version of the site.
At the site, you'll find worksheets, printables, and activities. The site looks very dated, but there is a lot of useful and relevant content available.
Chrome Music Lab is a project of Google for the purpose of making learning music more accessible. Students will learn through fun, hands-on experiments that can be done online.
Currently, there are 14 different experiments that teach different aspects of music. You don't need to create an account. You can simply visit the site and click on an experiment for your child to try.
Want to find a fun way to teach math? Bedtime Math provides fun daily math problems. You can get updates by email or through their app.
Ann Dunagan created this one-year unit study curriculum that was designed specifically for homeschoolers. The purpose is to incorporate God's heart for missions into every subject.
There are two volumes and it includes 160 days of lessons. Through the website, you can download and save PDFs of each chapter.
Homeschool.com is one of the leading online communities for homeschooling families, and on their site they offer a number of free printables.
StarChild is a program of NASA designed for children ages 5-13. Kids can learn about the solar system, the Milky Way, and the universe.
No registration is needed. Simply head to the website and view the lessons.
Another fun and educational resource from NASA, the Kids' Club offers games and fun ways to learn. It is designed for kids K-4.
Newsela is an interesting option that incorporates real-world text into educational opportunities. Subjects include:
English language arts
Social studies
Science
Texts are published at five different reading levels, so you can choose a level that is appropriate for your child or student. Up to 10 new texts are added every day. They also provide implementation tips that will help you to get the most out of Newsela.
Storyline Online includes videos of celebrities and actors reading children's books. The videos also include illustrations that will help to keep the kids' attention.
It's totally free and no account is needed. Just head to the website and browse the books/videos that are available. Free activity guides for teachers and parents are also available to go along with the videos.
Of course, when it comes to free content, YouTube has to be mentioned. While YouTube will need to be used with parental oversight, especially for younger children, there are plenty of high-quality educational videos available on any subject and at every grade level. While it may not be a primary resource that you use to create or determine curriculum, YouTube can have a place in your homeschooling routine.
Free Homeschool Resources And Curriculum Are Plentiful
While homeschooling presents a lot of challenges, there are also some amazing opportunities.
The resources covered in this post should help you to get started without the need to spend a ton of money on the curriculum.
If there are other resources that you use and think might be helpful, please leave a comment for us with the name and a link!