Retirement is certainly a hot topic. Most people are concerned about how much they need for retirement, when they can retire, which discount broker to use or whether they should open up a Roth IRA or contribute to Traditional IRAs.
What's amazing, however, is that although there are many folks preparing for retirement, there are still a large number making some pretty big retirement mistakes.
Let's take a look to see if you are making any of these:
Dipping Into Your Retirement Savings Early!
Ok, so this is no breakthrough – I'm not pretending to discover a cure for diabetes here, but this point needs to be stressed over and over again.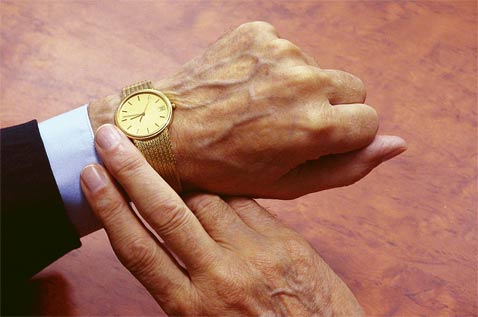 Certainly there are times when you just can't help tapping into your 401k or IRAs – people come into rough times – I get that.
But aside from those exceptions, it is absolutely ludicrous to borrow from your 401k to buy furniture for your house or whatever other reason you come up with!
This is your retirement savings – it needs to be left alone!
Thinking That Retirement Will Just Work Itself Out
Here's what I mean – years ago, you could work for your company for 30 years, retire with a nice pension and collect social security and be pretty set.
Notice who was giving you money – your company and the government.
Well guess what, things have changed. Companies are dumping their pensions, Social Security will need a massive overhaul to avoid going defunct – so what does that mean for you?
Retirement is up to you to make it happen.
Not Diversifying Yourself From a Tax Standpoint
I like to call this – creating a retirement tax-time bomb for yourself!
Here's what typically happens – folks do a great job of saving money into their 401ks. After all, it's easy, maybe the company matches you and so you just continue to funnel more and more away every year.
Until one day you wake up in retirement and realize that your entire nest egg (or at least a large portion of it) is in a tax-deferred, tax-when-received position and you'll have to pay Uncle Sam a nice chunk of change every year.
You need to diversify yourself. Use tax-free accounts like Roth IRAs – use taxable accounts – position yourself outside of just IRAs and 401ks. You may need to do a Roth IRA conversion if you don't qualify for regular contributions.
Just make sure you run the numbers and figure out what makes sense for your tax situation.
Here's three reasons why you shouldn't fall in love with your 401k!
Not Having Specific Goals For Retirement
"Aim for nothing and you'll hit it every time"
You've certainly heard that before right?
Is retirement just a grand dream that has no plan of action around it?
This is true in all segments of life, but especially for retirement – those who have a plan, review it regularly – making changes as needed – are more likely to reach their goals than those who don't!
Figure out what you'd like to accomplish. Think about things like when you'd like to retire, what you'd like to do, how much money you'll need and then compare where you're at with where you'd like to be.
Plan a course of action to help get you there.
Not Paying Attention to the Company Match
Although many companies have foregone their 401k matching programs, there are still some who offer some sort of match.
A big mistake often made is not knowing what kind of match the company is offering resulting in leaving free money on the table.
This seems so obvious, but there are still some out there who for whatever reason don't put enough in to take advantage of the match!
At the very least you should be putting enough into your 401k to take full advantage of any money they are going to give you.
Reaching retirement is up to you, so make sure you are doing all you can to correct mistakes early so you can reach your goals.
What About You?
What other mistakes would you put in this list? What mistakes have you made, or seen other people make? Tell us in the comments!