Well, if you thought us personal finance bloggers had it all together and never made silly money mistakes, this week I decided to prove you wrong. BIG TIME.
The Setup
I had a busy week last week, and to top it all off, my wife was sick. When I wasn't at work I was at home doing what I could to make her feel better. Making her soup, running to the store to get medicine and so forth.
When I was paying bills last week, I wasn't paying as much attention as I normally do, and I made a boo-boo.
After paying our mortgage, funding the 401k, and paying the rest of the utilities I saw that we had over a thousand dollars left over in the main spending account to put into our vacation savings account. I remember thinking, "wow, this is great -now we'll be going on that vacation sooner than I thought!". I quickly transferred over $1050 to our savings account, leaving myself a balance of about $120 until payday 7 days later. That should be more than enough!
The Mistake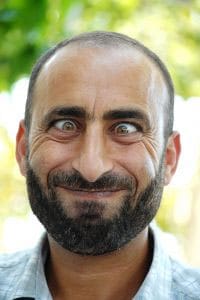 Well, over the weekend I got a notice in the mail telling me that I had overdrafted my account. Not just once, or twice, but three times! I was being charged $102 in bank charges by my wonderful (note the sarcasm) bank!
The overdraft notification showed charges that I had made, and accounted for. Why was I receiving these bank charges when my account should have over $100 in it?
And then it hit me. I had forgotten about our homeowner's association direct debit charge. The association bill was for $150. That would put me into the negative!
Normally I wouldn't have forgotten that expense, but this month the auto-debit transaction in Microsoft Money hadn't triggered, and the busyness of life just allowed me to forget it altogether. Now I have to pay a stupid tax for overdrafting my account when I had more than enough money in the bank to begin with.
I was able to call the bank and have all but $34 of the charges reversed, but the experience has still left a sour taste in my mouth. I just wish this bank had the free overdraft protection like my last bank did. That allowed me to avoid the stupid tax more than once.
Making Sure To Stay On Top Of Your Finances
All of this is to say that it's important to make sure you're on top of your finances. Make sure to do regular budget reviews, check up on your account to make sure that regular bills are being entered, and make sure that you always give yourself a buffer in your account if possible.
What do I mean by a buffer? For us, that now means making sure that we always have at least $500 in our main checking account that we pay bills from, and that if we ever get below that I quickly now transfer money over to the checking from our large emergency fund that we have in our high yield savings account.
Tell Us Your Mistake!
It's easy to make mistakes with your money, we all do it. The key is to do your best to minimize the mistakes, and take steps to ensure that they don't happen again.
So, now that I've made my confession, what stupid money mistakes have you made recently? Leave a comment!