I was driving home from work the this past week, and as I was topping a hill on the freeway the dashboard lit up with some ominous error messages about my engine. Next, the check engine light came on.
I was able to get home without issues, but I was assuming that I would need to bring the car in to get it fixed.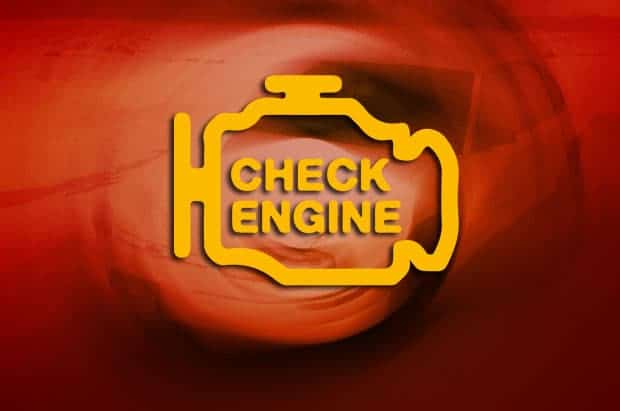 Before I went too far, however, I went online to do some research on the specific issue my car was having.
Some others had mentioned that some relatively cheap fixes for the problem, but they suggested checking the OBDII fault code that caused my check engine light to come on. If it was the same code, it might be worth it to try and fix it on my own. It might even be something I didn't need to fix.
I've had my car diagnosed before where they hook the car up to a scanner, find a fault code and then tell you what is probably wrong with the car. Every time I've done that, however, it has ended up costing me $75-100 just for them to hook the car up to the scanner. While I was online diagnosing the problem, I came across some articles that told how you could just read the OBD-II codes yourself, and figure out what type of a problem you have. Often the fault codes will lead to relatively minor issues like a loose gas cap, or may point you in the direction of your car needing service with a certified mechanic.
Before I made an appointment I decided to get my car scanned to find out what the fault codes were that were causing the light to come on. If it was this same issue that I had seen online I might be able to fix the car myself and save myself hundreds of dollars. If not, I'll at least save myself the $100 diagnostic charge.
What To Do When Your Check Engine Light Comes On
When your check engine light comes on, it's important to get it checked out right away.
The light could be an indication that there is a serious problem like a major engine issue (that could be a safety issue), or it could be something simple like tightening your gas cap (which my wife had to do one time). The point is, until you get it checked, you just don't know. So get it checked.
Here I am checking the engine fault code recently using a Bluetooth dongle and my Android smartphone:

Common Reasons For A Check Engine Light
So what are the most common reasons the check engine lights come on? AutoTrader gives the 5 most common reasons:
Faulty O2 sensor: The oxygen sensor measures how much fuel is being burned and whether it's too little or too much. Around $200 to fix according to AutoTrader.
Loose or damaged gas cap: Usually fixed by getting a new gas cap. Easy fix, usually $20-30.
Bad catalytic converter: Costs an average of $2000 to fix. Pricey, let's hope you don't have this one.
Problem with the mass airflow sensor (MAF): Could cost an average of about $375 to fix.
Spark plug problems: The fix can range from $20 for someone who can DIY it, or quite a bit more at a shop. If you neglect this one, it could lead to problems with the catalyic converter, which you don't want since it's pretty expensive.
OBD-II PID Diagnostic Codes
All light-duty vehicles (less than 8,500 pounds) sold since 1996 in the United States have on-board diagnostic systems (OBD-II – on board diagnostics version 2) that diagnose when your vehicle has certain power-train, emission and other readings that are out of accepted ranges. When the diagnostic system finds a problem, it outputs a OBD-II code, also called a PID (Parameter ID), that can be read by a OBD-II scanner.
To get the code you just connect your OBD-II scanner to the data link connector, typically found under the driver's side dashboard of the vehicle.
Once the scanner is connected it will read a PID code that can then be used to help diagnose what your issue might be. Once you have the PID you can go online and see what the code means. For example, Wikipedia has a listing of PID codes you can check out.
Where To Get It Checked
When trying to find out what tripped your check engine light, there are quite a few ways that you can check what the trouble code is. Some of the ways will even be free.
At a local auto parts store
Most auto parts stores will have an OBD-II scanner on hand to check the OBD-II PID service codes, and will do it for free. I've called several stores in my local area, and all of them said they will scan the codes for free. Why do they do that? They're hoping you'll be a DIY fix-it type, and will buy the parts to fix your problem through their store. Seems like a good idea on their part. Here's the ones in my area that I verified.
Your best bet is to just find a local auto parts store and give them a call- and verify if they will do a scan for free. Typically they'll do the scan, figure out the codes and then give you a list of things that might be causing the problem. Be careful, however, because if it is a vague issue you can quickly spend more on parts trying to fix an issues, than if you had just gone to a mechanic in the first place.
Check the codes yourself
You can quite easily check what your PID fault codes are yourself. All you will have to do is buy a cheap OBD-II scan tool, and then look the codes up online.
Here are a couple of cheap tools to do it:
Once you get the PID code from whatever device you use, just look it up online to see what your issue could possibly be related to.
Go to your local mechanic
Your local mechanic may do a scan for you free of charge, especially if you already have a relationship with them. Often they'll also be able to give you more detailed information than you could get on your own, and be able to dig deeper into what's going on with your vehicle.
I have a good local mechanic that I use when repairs are needed, and they have checked codes for me free of charge on occasion. They know that I'll typically get any problems fixed through them since I trust them and they've been fair in their dealings with me in the past. If the problem diagnosis takes longer than expected, don't expect it to be free, however. They do have to charge for their time.
Go to a dealership
To get more detailed diagnostics, or to get repairs that are covered by warranty you may have to go to a dealership. Dealerships will often have more expensive diagnostic equipment that has better and more regularly updated software, so they can often get you some of the best information. I have never, however, gotten them to give me a free diagnostic of what the problem might be. It usually costs me in the range of $75-100 or more. Again, they have to charge for their time, so if it is a more advanced issues you may have to pay.
Start With Your Free Scans, And Go From There
For me I think getting one of free scans at your local auto parts store is probably a good first step to take. It can give you some insight into the problem, and hopefully give you an idea if you need to pursue professional help. If you've got an older car that has had it's fair share of issues, or if you just like tinkering, you might consider buying your own OBD-II scanner for anywhere from $15-100, which can give you insight any time you have a problem.
In the end you may or may not still have to go to a dealer or mechanic to get your car fixed, but at the very least you'll have some good actionable information when you go in. If they then try to tell you it's something completely unrelated you'll know to ask more questions, or to get a second opinion.
My check engine light – no repairs required
So I went into my local Advance Auto Parts store and they did a quick scan, free of charge. They found that the fault codes on the on board diagnostics system were all related to when my battery died a couple of weeks ago. I'm not sure why the light didn't turn on until now.
They reset the codes and the check engine light went out. They advised me to keep an eye on things over the next few days and weeks, and if it came on again to bring it back in. They can recheck it then and see if there were any other unrelated issues causing the light to come on.
UPDATE: My check engine light came on again today. After getting it checked at the auto parts store again, it turns out there was a throttle control sensor that was having problems. I took my trouble code into my trusted local mechanic, and he was able to confirm the issue and fix the problem for $150.
For now, I've saved myself a $75-100 fee at my local dealer to diagnose the issue. In the process of all this I also discovered there is a recall for my car for an unrelated issue, so I'll be bringing it in to get that fixed at my dealer – free of charge.
Have you used your own scanner to diagnose a check engine light and find OBD-II PID codes, to try and diagnose your own issues and save some money? Are there times that you would rather just bring it in and pay?