This past week a federal judge approved a settlement agreed to by the nation's five largest banks and attorneys general from 49 states and the District of Columbia.
The agreement will settle charges of foreclosure processing abuses dating back to 2008, and will result in some homeowners being eligible to receive home loan modifications, reduced principal, refinances or in some instances of improperly foreclosed upon homeowners – payments.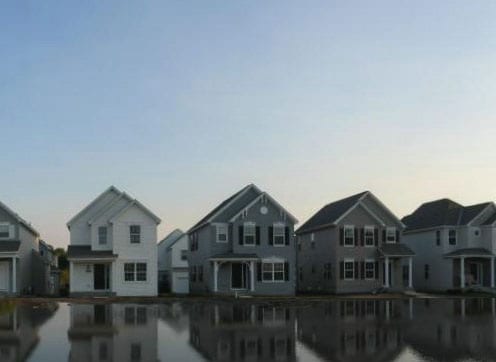 The Foreclosure Abuse Settlement
So what are the details of the settlement? From CNNMoney:
The $26 billion foreclosure settlement has finally been given the green light, making it possible for roughly two million of the nation's hardest hit borrowers to see a significant reduction in their mortgage payments.

Agreed to between the nation's five largest banks and attorneys general from 49 states and the District of Columbia, the deal settles charges of foreclosure processing abuses dating back to 2008.

Under the settlement, which was approved by a federal judge on Thursday, the banks will reduce the principal on loans held by underwater homeowners, refinance some mortgages to today's low interest rates and compensate those who lost their homes due to improper foreclosure practices.

The banks also agreed to change the way they handle and approve foreclosures. The group of state attorneys general claimed that banks lost important paperwork, cut corners and enlisted robo-signers to attest to facts they had no knowledge of on hundreds of documents a day.
The major banks are already making changes to how they do business, so hopefully this type of thing won't happen again. We'll see.
It sounds like there are several groups of people affected by the settlement.
Those who need home loan modifications now: The settlement should make it easier for some folks to receive a modification of their loan, and for some they will even get principal reduction on their loan.
Those who are current but underwater: Those who are current and haven't missed payments may be eligible to receive a fast track refinance.
Those who lost their home to foreclosure: Some borrowers who lost their homes to foreclosure will be eligible for compensation payments.
What Banks Were A Part Of The Settlement
So what banks were a part of the foreclosure abuse settlement? The following banks were included. Click on the links for each bank's settlement site, or call the listed number for details.
Ally/GMAC: 800-766-4622
Bank of America: 877-488-7814 (Available M-F 7am – 9pm CT and Saturdays 8am CT – 5pm CT
Citi: 866-272-4749
JPMorgan Chase: 866-372-6901
Wells Fargo: 800-288-3212 (Available M-F 7 a.m. to 7 p.m. CST)
So if you have a mortgage with one of the above listed banks and you meet the requirements of the program, you could qualify for either a modification, a refinance or a payment if you have already been improperly foreclosed upon.
Eligibility Requirements Of The Settlement
Quite a few people could be eligible for the program as laid out in the settlement.
Among the people not eligible for assistance:
You can't have a loan owned or backed by Fannie Mae and Freddie Mac. (Check the links to see if yours is owned by one of them)
Loans insured by the Federal Housing Administration (FHA) are not eligible.
For foreclosure payments, the borrower must have lost their home to foreclosure between Jan. 1, 2008 and Dec. 31, 2011.
To qualify for the refinance portion of the program, the requirements include:
You must be current on your mortgage.
Have no delinquencies in the last 12 months.
Are currently "underwater" on your mortgage.
Your loan was originated prior to January 1, 2009.
Interest rate on the loan is 5.25 percent or more.
Some requirements to receive some form of loan modification:
You must be 30 days delinquent or…
You must show imminent risk of default and be "underwater" on your mortgage.
Beyond those things, details are still a bit sketchy. The government's settlement site states that,
Because of the complexity of the mortgage market and this agreement, which will be performed over a three-year period, borrowers will not immediately know if they are eligible for relief… Over the next 30 to 60 days, settlement negotiators will be selecting an administrator to handle the logistics of the settlement and monitor compliance… Over the next six to nine months, the settlement administrator, attorneys general and the mortgage servicers will work to identify homeowners eligible for the immediate cash payments, principal reductions and refinancing. Those eligible will receive letters.
So, if you're eligible for cash payments, principal reductions or a refinance, you will receive a letter from your bank and/or state informing you of that fact. If you want additional information, you can contact your bank at the site or phone number listed on this page, and they may be able to fill you in on your eligibility a bit further.
Also check out your state Attorney General's website as they may have more information on your particular state.
What do you think about the settlement? Do you qualify for assistance due to this settlement? Will it have an effect on how banks do business?