There are a million and one personal finance apps out there.
Some will help you to come up with a budget, while others will keep track of your investments for you.
Today I discovered the Swiss army knife of personal finance apps, Empower.
Empower can help you to track your finances, find savings in your budget, cancel unused services, or even help you to track your credit usage. Let's take a look.
Empower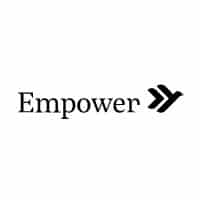 Empower was launched as an iOS-only app in May of 2017, co-founded by Warren Hogarth. Hogarth had spent over 7 years as a partner with Sequoia, which backed a number of top fintech startups including Square, Stripe, Prosper, Klarna, FutureAdvisor, and SunRun.
Empower was started with the idea to be the "one app on your home screen that consumers use to manage their money" according to Hogarth. They want you to be able to see where you're spending your money, send an alert if you're spending too much in pre-configured categories, initiate automated banking transfers to save money, save money on insurance, and more.
Empower was recommended by Forbes, Time Magazine, and Apple as "Best Tech Apps To Help You Save, Invest, And Manage Your Finances" and "New Apps We Love", so it's getting some love from the media.
In short, Empower is the financial app on your phone that connects all your financial accounts, then helps you track money and discover hidden savings.
To get started linking your accounts, you can open your account here:
Empower Gives A Financial Snapshot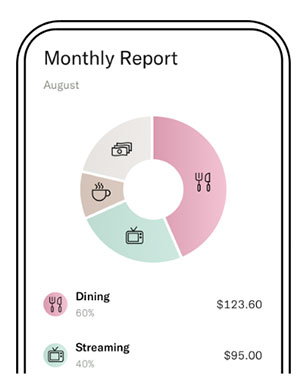 When you first log in to your account you'll get a quick snapshot of your financial life. You'll see account balances across bank, credit, loan, and retirement account types. You can link over 10k U.S. bank, credit card, loan, investment, and 401(k) accounts to Empower.
Your spending will be categorized automatically by Empower's machine learning technology. If their system can't categorize spending you can do it yourself, and the app will learn over time how to categorize new spending types.
You can also review your spending with custom reports, and create or assign your own categories.
Empower Spending Tracker
They say that if you want to get control of your finances, the first thing you have to do is figure out where your money is going. Empower helps you to do that, and then helps you to set limits and budgets in order to make a plan.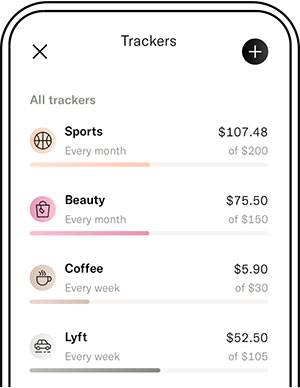 Empower gives you the ability to track your spending by category or vendor, and alerts you when you're going over budget so you know where to rein in your spending.
You can create an unlimited number of "Spend Trackers" to suit your lifestyle. Additionally, Empower classifies every expense for you and shares a monthly report for real insight into where all your money is going.
Empower can also send reminders about bills that are coming due so that you don't forget.
The whole idea is to always have an eye on your spending and to always know how much you can spend.
Automatic Savings Deposits
Once you've linked your accounts, Empower can initiate automated savings transfers from one account (your checking) to another (your savings).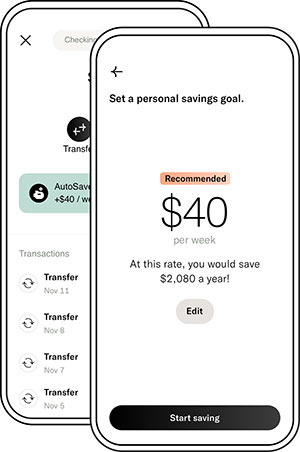 There are other apps out there that have their own linked savings account, like Qapital, Dobot or Chime, but with Empower you don't need to sign up for a new account. Their Automatic Savings tool will transfer money between your already existing accounts.
For example, in my account, I can setup an automated transfer for my emergency fund to save $25 once a week from my existing TCF checking to my Capital One 360 savings account. I can then set it with a goal of $500, $1000 or whatever I choose.
The best part of Empower's AutoSave, is that it is an intelligent, effortless way to save. Once you set your weekly savings target, Empower will analyze your income and spending to detect when you have excess cash and will automatically put money aside for you when or if you can afford to do so.
Empower Assistant Tool
Empower can also help you to find savings that you might not have thought of trying to find.
The "Empower Assistant" will analyze your accounts for savings and will attempt to improve your bottom line by canceling unwanted subscriptions.
Empower wants to streamline your finances, get rid of the things you don't need, and optimize the things you do need.
That's not too shabby!
Empower Credit Tracker
It's important to stay on top of your credit situation, to always know how much you've spent on your credit cards or other lines of credit.
Empower will help you to protect your credit score by monitoring your credit utilization. It will make sure you stay under recommended credit utilization amounts of 30% of your credit limits and give you an alert if you go over.
Empower Cash Advance
Empower recently launched a feature for subscribers where you can get up to $250 in fast cash* to use for life's little emergencies. The great part is it comes with no interest, no late fees, and no credit check.
So how does it work? Empower considers your bank account history and activity, recurring direct deposits, and average monthly direct deposit to determine if you're eligible to receive a Cash Advance. You can find out if you're eligible directly in the app. If you are eligible you can just request a Cash Advance when you're in a tight spot. They'll send the cash directly to your checking account. Your Cash Advance is repaid automatically when you receive your next direct deposit. That's it, no catch!
Empower Security
In this day and age, it pays to ensure that any app or financial tool that you're using is secure, and uses bank-grade encryption.
Empower uses bank-grade security measures like AES 256-bit encryption, multi-factor authentication, PIN code, and Touch ID to protect your account.
Your personal information is fully encrypted using SSL as well.
So rest assured that your information is safe with Empower.
What Does It Cost To Use Empower App?
Empower is FREE to use for the basic iOS or Android app for the first 14 days.
After the first 14 days, it will cost $8 per month to access all of the features in the app.
What do you get with Empower?
Ability to create custom categories: You can add as many custom categories as you want to get as granular as you want on your tracking.
Set up unlimited Spend Trackers: Setup as many Spend Trackers as you want, to stay on top of your finances.
Cash Advance: Get up to $250 Cash Advance* with no interest!
All of Empower's features are free to use for the first 14 days, to get a handle of how it all works. If you decide to continue using the app it'll cost $8/month.
Empower Helps You To Track And Save
Empower is the one app to rule them all when it comes to your financial accounts.
Empower gives you a nice overview of your finances in their dashboard, and gives you as much or as little granular detail and reporting as you'd like.
Beyond that Empower can help you to find savings by negotiating your bills, finding better accounts, or alerting you to overspending in certain areas.
If you're looking for an app that you can use to aggregate all of your accounts and transactions and help you to find some savings along the way, Empower will get the job done.
* Eligibility requirements apply.