Credit Cards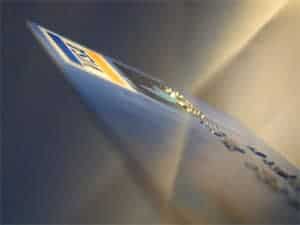 If you've read this site for any length of time, you know that I'm not a huge proponent of credit cards. I tend to think that far too often the credit card companies take advantage of people, and do things that are un-ethical or just plain illegal. In fact, here are some things I've written on the topic:
In essence, my opinion of credit cards is that they can be a useful tool, but that you always have to keep one eye open, and make sure that they aren't taking advantage of you.  For me that means paying off my balance every month when I use my card, and making sure I never pay interest.  It also means always collecting my rewards when they are available, and not allowing them to expire.
Featured Rewards Card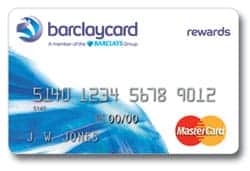 This month we're featuring a rewards credit card from Barclay's that can allow you to get a decent amount of cash back with no annual fee. The Barclaycard® Rewards MasterCard® doesn't have rotating categories like some cards, instead you receive double points on purchases that you make every day. You get two points for each dollar spent in groceries, gas, utilities. All other purchases get you one point for each dollar spent.
Special $50 Cash Back Offer
You can get $50 cash back when you make your first purchase if you are approved for the Barclaycard® Rewards MasterCard®. Since the card works on a points rewards system, you will actually receive 5,000 bonus points — which is enough for $50 cash back. Once you make your first eligible purchase, you'll see your money. Sign up today!
Apply for the Barclaycard® Rewards MasterCard®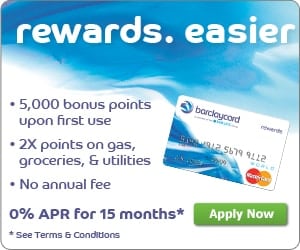 Credit Card Reviews
Here are a few reviews that we've done of our favorite credit cards:
Credit Card Types I Like
So while I don't think I would ever recommend a credit card to someone who has issues with debt, or who doesn't have a disciplined plan for their spending, I do think that they can be useful.  With that in mind, On these pages I'd like to recommend a few of my favored types of credit cards.  On this page you'll see one of my favorite types, cash back credit cards.  To view other types, click on the links below.