A week or two ago we announced a contest that we were running in conjunction with Perkstreet Financial where we would be giving away 10 $10 Starbucks gift cards in addition to one $25 cash grand prize chosen at random.  Today I'll be announcing the winners that we have chosen out of the 50+ entries that we had.
First, our grand prize.
Our Grand Prize Winner Is….
And the grand prize winner chosen via random.org is:
Congratulations Kevin, we'll be in touch to get your PayPal email address!
Our 10 Coffee Gift Card Winners Are…
We have 10 winners of Starbucks gift cards, to be sent to you by Perkstreet Financial.  They are: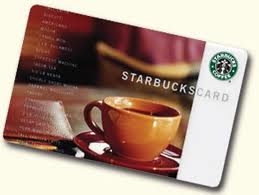 You should have already received an email from me with a request for your full name address so that the folks at Perkstreet can send out your prize!  If not, please email me through the site's contact form with that information, and I'll make sure it is sent to the correct party so you can collect your prize.
Thanks For Entering
Thanks to everyone for entering the contest!  And remember, even though you didn't win a prize this time, you can still sign up with Perkstreet Financial for their rewards checking account, and earn hundreds in cash back rewards just for paying your normal bills and other normal spending every year!  Don't forget that if you sign up now, you can get up to 5% cash back this holiday season! Sign up for their account here:
Perkstreet Financial Rewards Checking