It's official, the grass is starting to grow, and the trees are starting to pop leaves left and right.  The world is becoming green again!   I went outside this morning and saw that our bushes, and our Dwarf  Korean Lilac tree are sprouting leaves and little flowers.  I love this time of year when everything starts to feel all fresh and new!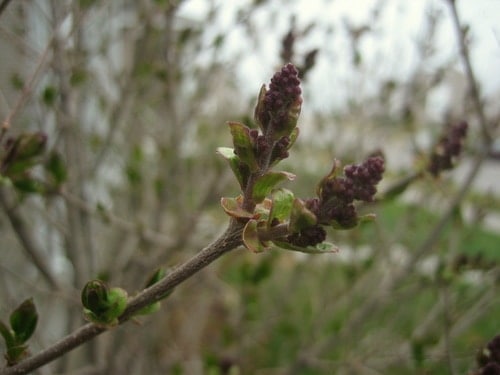 If you're looking for a little light reading today, head on over to Studenomics.com where the studenomist posted an interview with yours truly today, talking about how to get your start as a personal finance blogger.  It was a lot of fun, and he had some good questions for me to answer!
Once you're done there, if you haven't already, check out the series that I wrote last week about emergency preparation.
Have a great day!  Make it a good one!