UPDATE: The contest has closed. Our $25 gift card winner was chosen at 12pm on Tuesday. Our winner is Matt Jabs over at http://www.debtfreeadventure for comment #53 – for subscribing to the site! Thanks to everyone else who entered!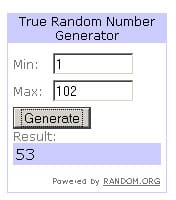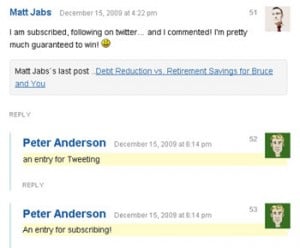 Last year the nice folks at Marshalls and T.J. Maxx were nice enough to send us some $25 gift cards so that I could go and do some last minute Christmas shopping and then write about my"frugal shopping trip". I went on my shopping trip the day before Christmas, and I got a ton of stuff for $25.  I was impressed with just how much stuff you could get at their stores for such a minimal amount.
As part of the promotion we also gave away a $25 gift card to one lucky reader to go and get some last minute gifts for themselves.  Who wouldn't love getting $25 in cash to spend at Marshalls or T.J. Maxx? (one of my favorite frugal places to shop by the way)
The giveaway was so popular last year that we decided to do it again! We got in contact with the good folks at Marshalls and T.J. Maxx and they kindly said they would sponsor a giveaway again this year.
$25 Gift Card Giveaway – How To Enter
Entering the contest is extremely easy, but for those that put in a little bit more effort – there will be more chances to win!  So how do you enter?  Do one (or all) of the following:
Leave a comment: Tell us your idea for a frugal christmas gift.
Tweet the contest on twitter: Tweet this to your followers: RT @moneymatters Win a $25 gift card just by telling us your frugal Christmas gift idea. http://tinyurl.com/frugalgift.  Leave a comment telling us you tweeted the link!
Subscribe to the site:  Subscribe to our RSS Feed, daily email updates and become a fan on facebook.  Leave a comment telling us you did this.
That's it. You can have up to three entries in the contest to win the gift card, just make sure that you leave us a comment for each entry to let us know.   On Tuesday December 22nd at 12pm central time I'll pick a winner of the gift card using Random.org, and post the results on the blog.  Don't forget to subscribe to either the RSS feed or email updates so you don't miss the results!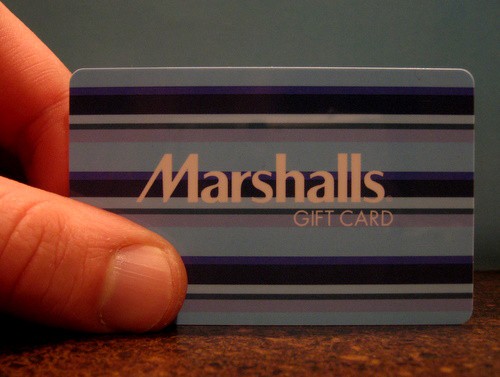 Additional "Join The Carolers" Contest
While you entering my $25 gift card giveaway, you may want to think about entering the contest that Marshalls and T.J. Maxx is holding this Christmas season, the YouTube "Join The Carolers" contest.   Prizes include 15 $100 gift cards in addition to a $5000 shopping spree.  From the YouTube site:
You can sing any of the four carols for a chance to win a $100 gift card.

The best rendition from either of the original carols, "Deck Yourself Out" and "We Wish You a Better Way To Christmas Shop", will win a $5,000 gift card from Marshalls and T.J. Maxx.

You may enter once per carol. Good luck!
I'm not sure that I'm over my stage fright enough to put my rendition of Deck The Halls out there, but if you're a bit bolder than I am, give it a shot!
Contest details in this video!

MY LATEST VIDEOS
So, what is your idea for a frugal Christmas gift?  Have you subscribed to the site or retweeted our contest link?  Tell us in the comments for your chance to win!