Looking back at September 2008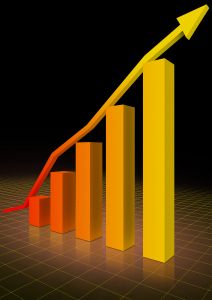 September was another banner month here at Bible Money Matters.  Our numbers continued to increase as we passed 75,000 visitors and 134,000 page views all time.  Our RSS subscribers passed 400 for the first time In September.  On top of that we moved up to number 40 on Fire Finance's top list of the top 100 personal finance blogs.   Last month we enjoyed these great numbers:
16,793 Visitors
18,630 Visits
28,118 Page views
We wouldn't have been able to make such big strides without all the help from our friends in the blogosphere.  This past month our biggest referrers were the big search engines, but  beyond those, here are our friends who sent traffic to biblemoneymatters.com:
Here are a few of our top articles for the month of September:
Once again the stimulus check articles are by far and away the most popular articles on the site, getting a ton of google, live and yahoo search engine traffic.  Other popular articles include the articles about making extra money, and staying or getting out of debt.  Interesting.
Stay tuned, this month promises to be a busy one with all of the crazy economic news that is coming out every day.
Last Edited:

2nd October 2008
Related Posts