We had a good weekend at our house, doing some spring cleaning and getting the house in order.  We cleaned out the garage, installed some new shelving in the house to get things more organized, and then we had an electrician come in to install under and above cabinet lighting. That wasn't cheap, but we had planned on doing it months ago and saved up for it.  Now it's done and paid for.  Here's how it looks, we thinked it turned out pretty good!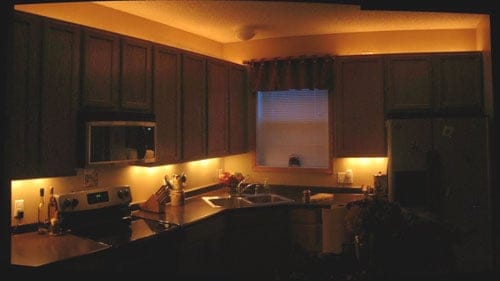 Good Reading For The Week
After the long weekend, it's time to take in some of the good personal finance writing of the last week. Here's a few that caught my eye!
Last Edited:

28th April 2009
Related Posts