Memorial Day is here! It's become synonymous with being a day to enjoy family, friends and even a having a BBQ, but let's not forget to take a moment today to remember all our fighting men and women over the years who have made the ultimate sacrifice, by giving their lives so that the rest of us might live free.
Over the years on Memorial day I've had a chance to stop at my grandparent's graves at Fort Snelling National Cemetery in Bloomington, MN.
Continues after Advertisement
---
---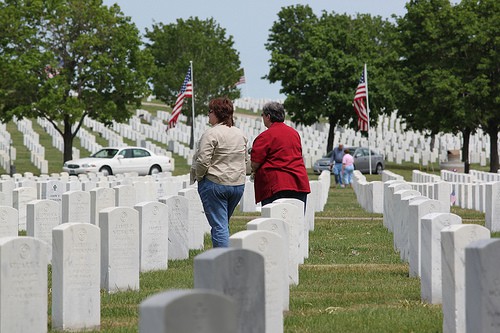 While I won't make it there this year, it is always a vivid reminder of just how much so many have given. There are row after row of graves for our military men and women, so many of them having died while fighting for our nation.
A couple of times while I was there I found the graves of medal of honor winners there, and it was amazing to read of their sacrifices later on when I got home via a Google search.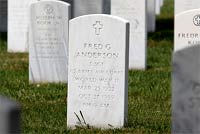 Being at Fort Snelling also reminds me of just how much my grandfather gave, despite the fact that he wasn't killed in action. My grandfather, Fred Anderson, was in the U.S. Army Air Corps as a waist gunner on a B-17 Flying Fortress and was shot down, becoming a prisoner of war in a German POW camp for several years. What he went through couldn't have been easy, and I'm just sad that he passed at such a young age (in his 60's) due to Parkinson's Disease and a stroke. I was never really able to get a full accounting of his experiences as I would have liked.
Since it is Memorial Day weekend the cemetery will be in full bloom with flags flying, and flowers on countless graves, in remembrance of loved ones.  It's usually a very stirring sight, and I may try to make it down there the day after just to get a glimpse – and to say thank you in prayer for all those brave men and women.
So on this Memorial Day weekend, thank you to our veterans, and thank you to those who have already paid the ultimate price.  You won't be forgotten.