This weekend I was happy to get away for a few days up on the north shore of Lake Superior, north of Duluth, Minnesota. My wife, my son and I drove the three hours from the Minneapolis area to a cabin on the shores of Lake Superior.
Lake Superior is one of the most beautiful, and one of the biggest, lakes in the world. When you're standing on the shoreline it seems more like an ocean than a lake, and the water is as crystal clear as a pane of glass.
As a kid I used to love going to Lake Superior so that we could hunt for agates on the shoreline, and if we were lucky enough we'd come hope with at least a few. So this weekend we wanted to take our son up there for the first time, and allow him to enjoy all the rocks on the shore as well. He had a great time searching for pretty rocks!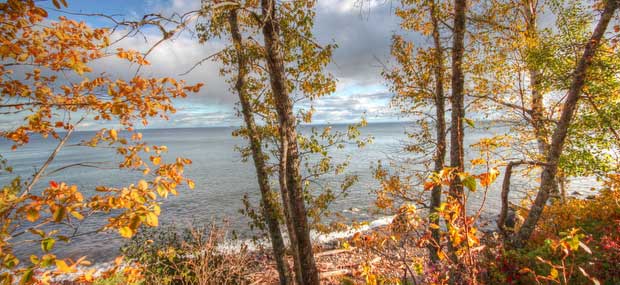 This past Saturday was the first day of fall, and so another summer has passed us by.  Fall is my second favorite season after summer, because I love the crisp, cool fall air and the sound of the leaves rustling and falling to the ground.  The leaves were already starting to change colors up north, and I'm sure it will only accelerate from here.  There were definitely some gorgeous fall colors.
For the Carnival of Personal Finance, I thought I would use the theme of the first week of fall, and intersperse some pictures of the gorgeous fall colors here in Minnesota.  Enjoy!
Editor's Picks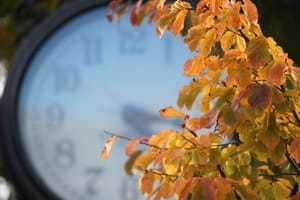 Here are some of my favorite articles that were submitted for the Carnival this week.
Jason Price from One Money Design presents Your Kid Wants To Learn More About Money From You, and says, "It's important to give your child a financial education. Your child wants to learn more about money from you!
Miranda from Wallet Hub Blog presents 5 Pitfalls of Cosigning a Loan, and says, "Thinking about helping a friend or relative out? Before cosigning a loan, know what you are getting into. Sometimes it's true that nice guys finish last."
FMF from Free Money finance presents Real Estate 101: Why You Should NOT Invest In Real Estate, and says, "The truth is that some people are not cut out for investing in real estate. The best time to find that out is before you start. Consider the following reasons why you may not want to invest in real estate."
Matt Bell from Sound Mind Investing presents Leading Your Family's Finances From Good to Great, and says, "The book "Good to Great" has become a classic on how to build a truly remarkable company. Its lessons are surprisingly applicable to personal finance."
Jeff Rose from Good Financial Cents presents The Top 10 Cheapest Cars of 2013 – Cheap New Cars, and says, "If you are in the market for a new car but don't have a lot to spend, take heart. 2013 looks to be another year where a savvy shopper and good negotiator can still get a brand new automobile for not much more than $10,000.
The Best Of The Rest
Miss Thrifty from Miss Thrifty presents How to use the Amazon Deal Finder to get discounts, and says, "Here is one for UK readers: save money at Amazon by using this handy discount finder tool. It couldn't be easier to use, is free and here's everything you need to know."
Dan Meyers from Your Life Their Life presents How much house can you afford based on income?, and says, "In the market for a new house? Make sure you use the 2x income rule to see how much you can afford!"
Money Infographics from Money Infographics presents Why are my Vehicle Running Costs so high? [Infographic], and says, "A blog post on Guarantor Loans and the high cost of running a car. Something to think about"
Robert from The College Investor presents Are You Maximizing Your Company's Perks?, and says, "Most companies today offer a lot of perks that go along with the basic salary. Here are some key things to look into to make sure that you are maximizing your company's perks."
Jason Steele from PT Money Personal Finance presents Earning Free Travel with your Credit Card, and says, "The key to maximizing airline miles or points is in both earning as many as possible and spending them wisely."
Money Walks from Money Walks presents Why Aren't Wages Increasing?.
Miss T. from Prairie Eco Thrifter presents Can't Afford Private School? It May Not Matter, and says, "I think the choice you make depends as to where to send your kids to school…. depends on what your local public schools are like, it depends on how much money and time you want to spend on educating your kids, and it depends on how much religion you want included in your child's daily learning. It also depends on how well or poorly your child integrates with the school you choose. But most of all, I think a quality education depends on you, the parent."
DC from Young Adult Money presents Ways to Buy Safe Cleaning Products on a Budget and says, "Want to buy safe cleaning products but think your budget can't justify it? Think again. There are a number of safe cleaning products you can get for less than you think."
Adam Hagerman from Walking To Wealth presents Focus Your Attention on the Major Expenses First, and says, "Looking to cut back on your expenses? Before you start coupon clipping or reducing the size of your morning coffee, make sure you focus on the larger expenses in your budget. "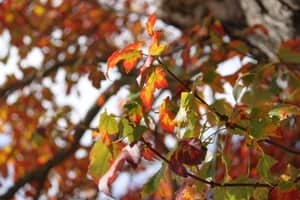 Dan from ETFBase presents Quantitative Easing Propels ETF Explosion, and says, "Last week, the Fed announced a massive "Quantitative Easing" program dubbed QE3. Here's which ETFs are moving as a result."
Darwin from Darwin's Money presents The 401(k) is a Beautiful Thing So Stop Bashing It, and says, "401(k) plans have had their fair share of criticism over the years, but here's what you're missing in the beauty of these plans."
pfblogger from Personal Cents presents Credit Card Chaos, and says, "Pfblogger thwarts 4 common misconceptions about credit and talks about her own struggles with credit card debt. "
Money Beagle from Money Beagle presents Why I Admire The Heck Out Of Mark Cuban, and says, "He's borderline obnoxious but you should look past that when judging him. "
Michael from So You Think You Can Save presents Save Gas On Long Road Trips, and says, "You get the best mileage when driving on long trips, so why not do what you can to make it even better?"
Drew from Objective Wealth presents What Role Does Alcohol Play In Getting Rich?, and says, "Drew examines if there is any positive connection between alcohol consumption and becoming wealthy, but all he finds is an empty glass.
Sean from One Smart Dollar presents Is Home Ownership Still the American Dream?, and says, "With millions of home owners still under water on their mortgage is home ownership still part of the American dream?"
Danielle from Saving Without A Budget presents Create Good Financial Habits By Being Responsible, and says, "Learn what you need to know about improving your finances."
Matt from Budget SNOB presents The Basics Of Good Personal Finance Management, and says, "Learn the behavior of managing your finances."
Jay from Daily Fuel Economy Tip presents Smart Money Management is Key to a Happy Life, and says, "Why should you keep records of what you are spending?"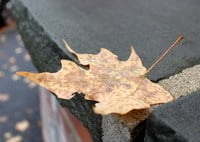 Jack from Money Saving Ethics presents Simple Tips for Managing Your Finances Now!, and says, "Establish your personal goals and take control of your future. "
Amy from Money Mishaps presents How to Use Your Credit Card Wisely, and says, "Make your credit card work well for you. "
Daniel from Make Money Make Cents presents A Quick Guide to Bank Accounts, and says, "What you might not know about bank accounts."
Liana from Card Hub Blog presents What You Need to Know About Joint Credit Card Accounts, and says, "With the latest set of rules on access to credit, it can be difficult to see how you can build individual credit. One way that an individual without a paycheck can build independent credit is with a joint account. But it is necessary to understand what a joint account is first."
John from Wallet Blog presents Why are Small Businesses Still Paying for the War of 1812?, and says, "Earning is an important factor in obtaining money to invest – When 75% of business in the US economy are Small Businesses, you would think that ridiculous tax burdens wouldn't be imposed by local municipalities. But that just isn't so. Take a look at one of the factors that drives out small business and hinders job creation."
SB from One Cent at a Time presents Managing Finance Together – How to get Partner Interested in Personal Finance, and says, "Managing personal finance can be easier and enjoying when you manage it with your spouse or partner. You can discuss, plan and decide monetary aspects of your life. Having a partners often shed the weaknesses of an individual."
Miranda from Wallet Hub Blog presents 5 Pitfalls of Cosigning a Loan, and says, "Thinking about helping a friend or relative out? Before cosigning a loan, know what you are getting into. Sometimes it's true that nice guys finish last."
PK from Don't Quit Your Day Job… presents Ethical Investing: Investing For the Good of Man… Not Just a Man, and says, "My co-writer gives some quick thoughts on 'Ethical Investing' the idea we should vote with our feet and our wallets when we examine investment opportunities."
Michal from Credit Card Offers IQ presents How To Help Your Spouse Improve Their Credit Score, and says, "Like the saying goes, "two heads are better than one", even when it comes to your credit score! "
Adam Hagerman from The Simple Tax presents Deducting Moving Expenses, and says, "Have you moved due to a new job in 2012? Are you going to be moving for a job in the coming months? Read up to make sure you know what is deductible so you can track your receipts!"
Julie Sherrier from Taking Charge presents Financial missteps and fraud foster fear, distrust, and says, "According to a new report, "The Financial Status and Decision-Making of the American Middle Class," by the Consumer Federation of American (CFA) and Primerica, 67 percent of middle-class Americans admit to having made a "really bad financial decision" and almost half made more than one. I chronicle my biggest money goof and relate it to why so many Americans — after having lost money through the economy or other reasons — may be reluctant to invest."

J.P. from Novel Investor presents Risk Basics: Default Risk Premium, and says, "What happens to your investment when a company takes on too much debt? Or it can't pay its bills anymore? A default risk premium is built into the price of every investment to cover this risk."
Investor Junkie from Investor Junkie presents Trade King Review – Discount Broker with Great Customer Service, and says, "TradeKing has great pricing, great customer service, helpful online training, and adequate mobile integration. For a trader who needs low cost, and no hidden fees – TradeKing is hard to beat."
Clint from Accumulating Money presents Lessons Learned: J.P. Morgan's Trading Snafu and Your Portfolio, and says, "It was a great surprise when the company recently announced a trading mishap that could cost the bank and its shareholders upwards of $10 billion. Many lessons can be learned from the company's mistake."
Ray from Squirrelers presents The Long-Term Value of Investing Just $1,000, and says, "Are great things start somewhere, right? Well, building wealth is no different. Setting aside a small amount and investing it can result in an impressive sum of money years later, as this post illustrates."
TTMK from Tie the Money Knot presents The Frugal Bridesmaid, and says, "Being asked to be in a friend's wedding is certainly an honor to be appreciated. However, it can also be expensive. How does one handle a situation where the personal budget doesn't align with expectations? This post explores the topic."
Veronica Hill from Pelican on Money presents Survive This Economy – Kate Middleton Style, and says, "Hmmm, not sure what to remark, except I wrote it. "
Nicole from Nicole and Maggie: Grumpy Rumblings presents Why you need float, and says, "Nicole and Maggie discuss the importance of a cash cushion for dealing with cash flow interruptions."
James Petzke from This Is Common Cents presents Book Review: The 4-Hour Workweek, and says, "The 4 Hour Workweek shows us an interesting approach to career and lifestyle that is more than possible."
Glen from Credit Card Smarts presents How to Use the Debt Snowball to Pay Off Credit Card Debt, and says, "Want to really make a dent in your credit card debt? See how you can use the debt snowball method to speed up your credit card debt repayment."
Kristen from My Dollar Plan presents 10 TV Shows to Watch to Save Money, and says, "Sometimes after a long day at work, the only thing I have energy for is watching television. But I realized that I could still be productive while relaxing and watching TV. There are several great shows that have helped me learn how to save money, how to budget, and how to get out of debt!"
Echo from Boomer & Echo presents How To Profit From Loyalty Programs, and says, "Loyalty programs provide a reward system by allowing us to collect points, receive discounts or get cash back. It's an easy way to save money. Here's why"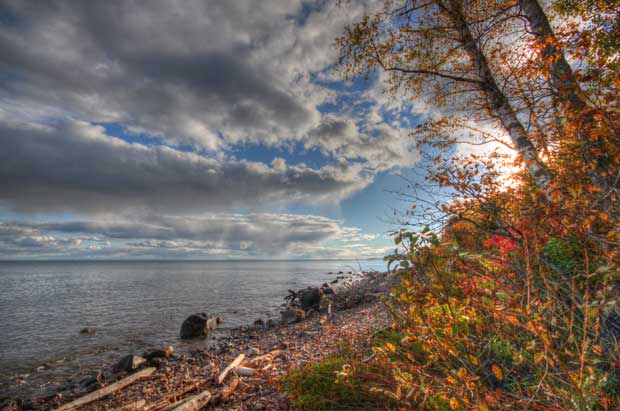 Gen Y Finance Journey (I blog anonymously) from Gen Y Finance Journey presents Fighting Facebook Envy, and says, "It's easy to get down on yourself when you see your Facebook friends posting pictures and comments about all the fun (and expensive) things they're doing with their lives. Feel confident in your frugality with these tips for fighting Facebook envy."
Shaun from Money Cactus presents Is Gambling a waste of Money?, and says, "Some people will tell you that gambling is a complete waste of money, others will tell you that anything is fine in moderation. This is my view of gambling from a wealth creation perspective, I'd love to know what you think too."
Glen Craig from Free From Broke presents Swagbucks Review: Join to Receive Free Gift Cards and Other Prizes, and says, "How would you like to earn gift certificates and prizes for searching the web? Well you can with Swagbucks. See how it works in our Swagbucks review.
Eric from Narrow Bridge Finance presents Planning the Costs of a Weekend Getaway, and says, "This weekend, I am taking my girlfriend up to the mountains for a quick weekend getaway. I am excited to get out of the city for a couple of days and enjoy everything a fall trip to the Rockies has to offer. Before I made the reservations, however, I made sure to tally up the costs of a weekend away."
Roshawn Watson from Watson Inc presents Why You NEED Blow Money, and says, "To this day, I consider blow money an important part of my budget, and to my delight, I recently read a great series of studies supporting why you should have blow money too!"
Lance from Money Life & More presents Buy an Older Generation or Last Season's Product, and says, "To some people new is the only way to go and there is no convincing them otherwise. If you're one of these people that's OK as long as you can afford it. After all, personal finance is personal. That said there are still ways you can save a significant amount of money even if you buy new."
Dividend Growth Investor from Dividend Growth Investor presents Money Management for Dividend Investors, and says, "Identifying the best dividend stocks and worrying about entry price is just a part of successful dividend investing. Investors should also focus on diversification, in order to ensure that they do not have a major part of their income coming from just a handful of income stocks."
Michael from Financial Ramblings presents History of the Minimum Wage, and says, "This post looks at the history of the minimum wage in inflation-adjusted terms, including a comparison vs. the poverty threshold."
Hustler from HustlerMoneyBlog presents Chase Freedom 5% Cash Back Categories 2012 Calendar 4th Quarter, and says, "Chase Freedom 5% cash back categories(Hotels, Airlines, Best Buy, Kohls) can now be activated for the 4th Quarter of 2012."
MD from Start Freelancing Now presents Why You Need to Stop Blogging So You Can Live a Happier Life, and says, "Hue explanation of why you need to stop blogging for money."
Danielle from Saving Without A Budget presents The Open Financial Market: A Global Concern in 2012, and says, "Learn how part time traders are offered the same advantages as the professionals."
Mike from The Financial Blogger presents I'm Quitting On Paying Off Debts, and says, "Why I'm no longer focused on just paying off debt."
Green Panda from Green Panda Treehouse presents Is Life as an Unemployed College Student Exciting?, and says, "Are you thinking of not working in college?"
Pierre from Intelligent Speculator presents Taxes On Net Worth…Tragic Yet Unavoidable?, and says, "Is this taxing plan even possible?"
Mike from Experiglot presents How You Can Train at Home to Save Money, and says, "Time to workout at your own convenience."
Div Guy from The Dividend Guy Blog presents Why Dividend Growth is The Answer to Failed Government Pensions, and says, "We discuss the idea of creating your own retirement plan."
Matt from Budget SNOB presents How to Borrow Wihtout the Sorrow, and says, "Be properly educated and equipped before borrowing money."
Jay from Daily Fuel Economy Tip presents Increasing Fuel Economy, How to Save on Gas, and says, "Cars are a necessity, so learn tips to drive more affordably."
Martin from Stuenomics presents The Ultimate Guide to Mastering Credit Cards in College, and says, "Everything you could possibly want to know about student credit cards."
Sam from The New Business Blog presents Make the most of graduates in your business, and says, "Find the next generation of talent for your business."
Suba from Wealth Informatics presents Improve your networking skills : An introvert's guide to networking, and says, "Networking is a very draining event for introverts like me. I have tried a lot of things to hone my networking skills & this is what has finally worked for me"
Shawna from Money Misfit presents Be Green and Save Money: Financially Responsible and Environmentally Responsible Are Not Mutually Exclusive States.
pfblogger from Personal Cents presents Renting? Here's Some Tips, and says, "Pfblogger, a long time renter, shares some quick tips on renting in this article. "
Last Edited:

26th September 2012
Related Posts