Advertise
Who visits this site?
Targeted visitors who are interested in personal finance.
Visitor demographics: United States (93.18%), Canada (2.23%), and UK (0.80%)
Site Stats
Vital statistics (30 days Google Analytics average):
Visits: 80,536 per month
Page Views: 110,150 per month
Site subscribers:
and growing!
Awards & Mentions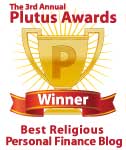 Contact Us About Advertising

We're more than willing to work with you on a custom ad solution. To discuss options email me through the form below.